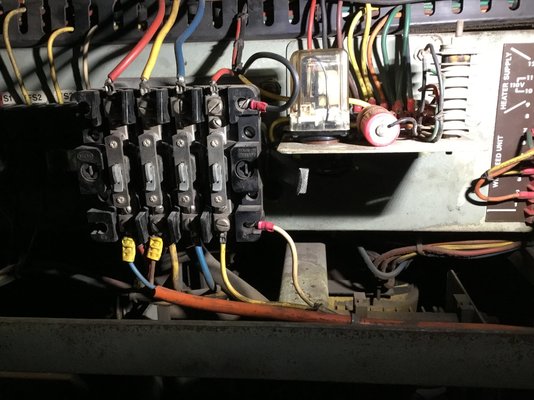 The old mig stopped again, got it going the last time with a clean and tighten so not spent anything on it yet this looks like it may involve cash so probably won't fix it but even after cleaning the contactors on the relay they still rattled a bit when pulling in.
What does the tower of cooling fins mounted on a threaded rod held together with a nut do in this picture, didn't look like this the last time I looked.
Contactor rattle caused burn or burn caused contactor rattle?
TIA. M.