Hello,
having my first small steps in doing some actual work on my small lathe. Ordered some lathe tools from Banggood to have a play around and ran into a problem doing internal boring using a small 7mm boring bar.
The hole tapers inward the further i get into the work, presumably from the boring bar flexing, also when i retract the bar cuts also on the way out, again probably from the flex? Now my question is how to prevent this, i take 0,5mm cuts (radius), if i take anything less there is no more chips coming off only fuzz.
Maximum speed for my lathe is 1600 rpm, so maybe the cutting speed is too low for small diameter parts like this (this hole was 12mm) using carbide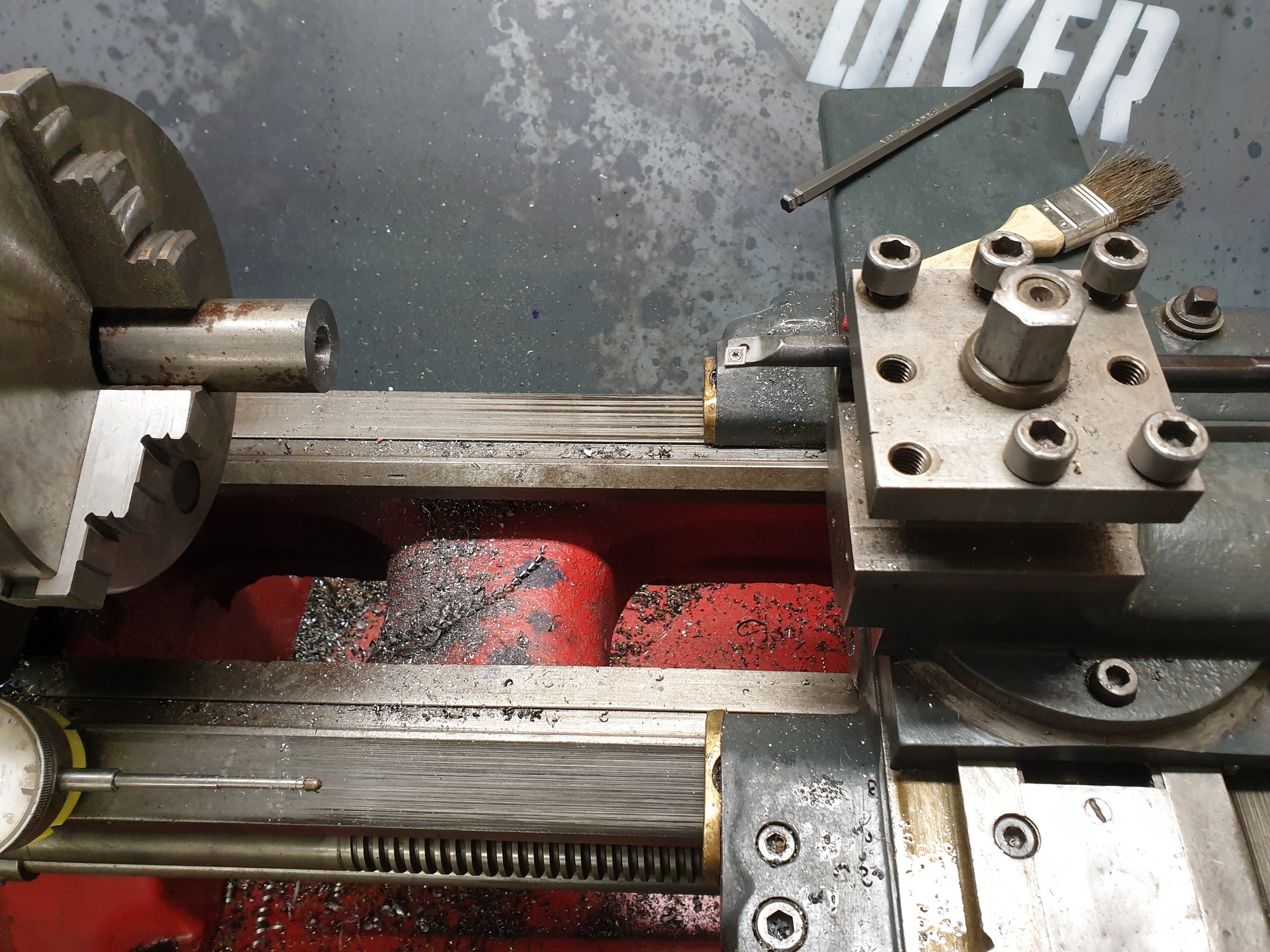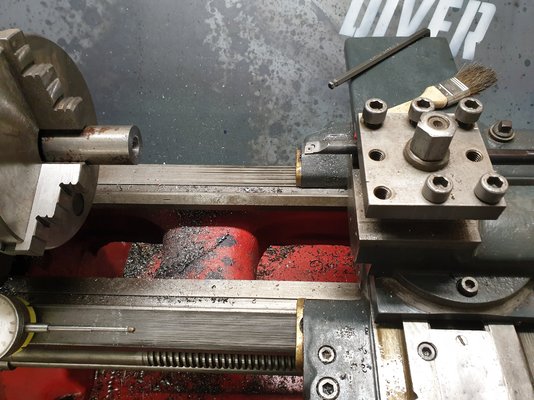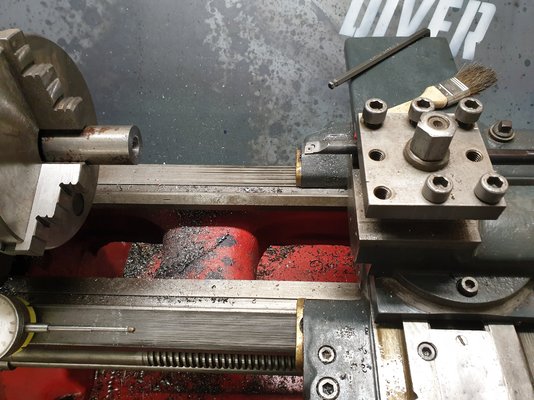 and should i switch to HSS tooling?
Thanks for any tips and or advice, Christof.