Folks.
Now that time is less of an enemy to me I want to reinstate the railings on the front wall of 4String Towers.
Sometime between September 1939 and September 1945 the railings were chopped off, presumably to gain revenge on the Germans for bombing our chip shop, the result being this: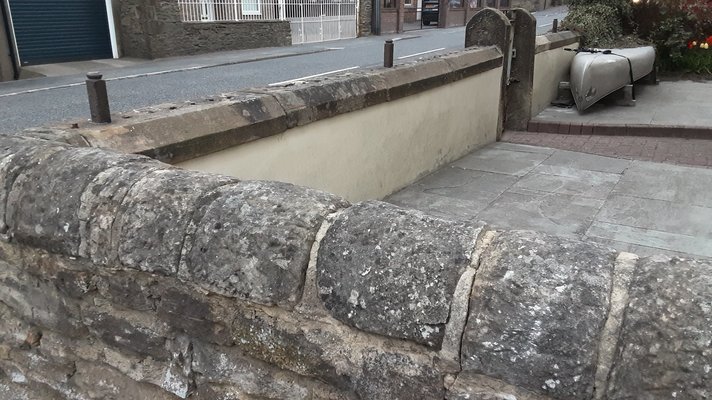 I know nowt about the construction of said railings but from what I've been told, and what remains, they were fixed into the stone with molten lead like so:
About 1/2" in diameter, the remaining stubs vary in length from next to nowt to about 3/8" protruding above the stone so the question is how do I get them out without resorting to destructive tactics?