Messages

322
Location

Conwy, UK
Some of you will have been following my 2002 Tii thread, which is still ongoing, but making steady progress.
So, during the summer, while the red Tii was being sprayed, I got started on my other project, which is to take this 1602 and give it a bit more go and bling !!
Obviously this will require slightly more Gee Gee's than the little 1600. So, the very loose plan is to fit an M42 or M44 engine from the later E36 or Z3 car, maybe supercharge it, depending on my budget. Fettle the chassis, with some poly bushes, coilovers, etc and some new boots (undecided on those yet !). Add some the Turbo style flares and spoilers. Recaro seats, roll cage.......etc, etc !! We'll see where it goes !
So, best thing is to post up some pics, to show where I'm up to. The project is currently stalled, until I get my Tii interior finished, then I'll be at it again.
The car itself, isn't actually that bad, body wise. It is someone else's stalled project and the repairs, seem to be ok. Just a bit of minor welding to the front floor pans really and a tiny bit of patching up underneath at the sill area.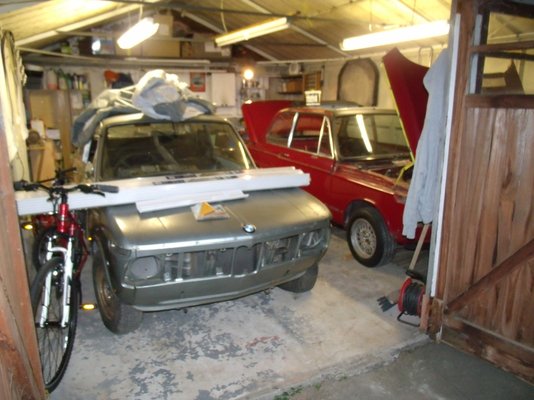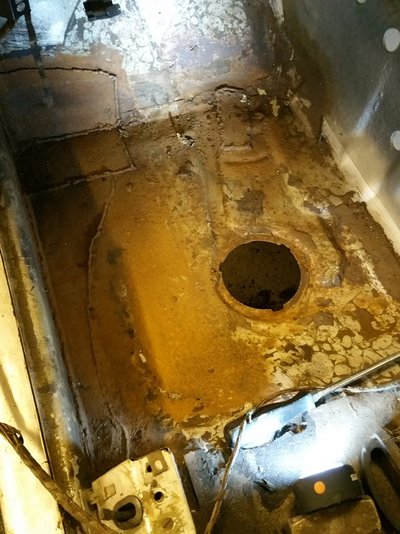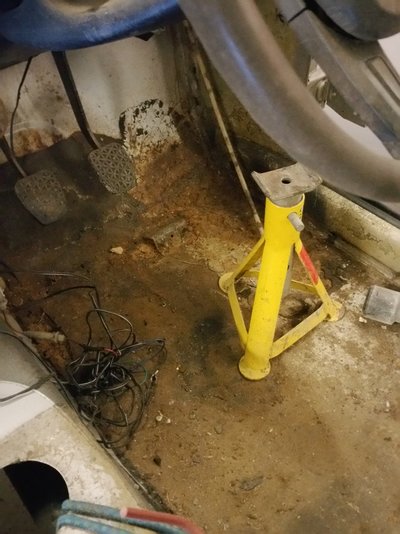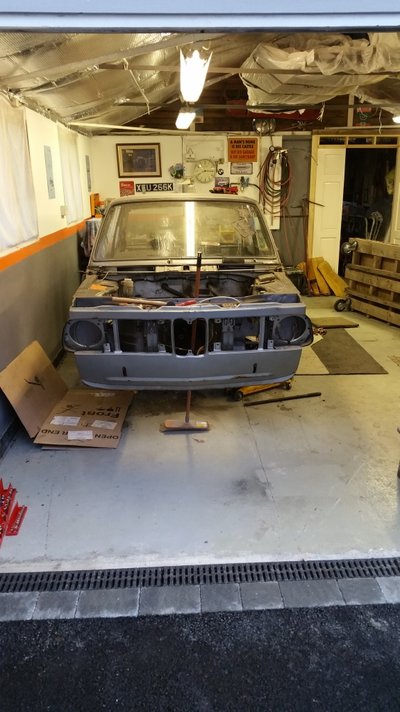 So, let's get started......Tired seized M10 out, subframes out.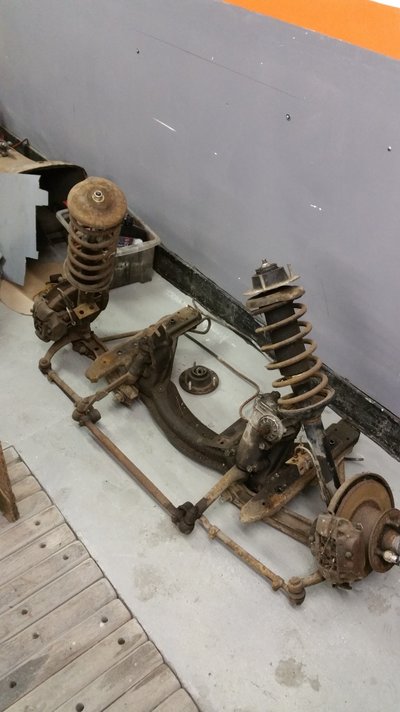 Onto the spit for some repairs: